If you have an existing website in need of an update or in need of a new website, we are experts in web design and support.
We aim to be more than your typical web design company. We provide the most recent approaches and techniques to help your website achieve success.
Let us handle your website needs to save time on web design so you can concentrate on your business.
Benefits Include:
See what your site looks like before delivery
Help customer easily find what they are looking for in your business
No more site hacks or site down messages
You don't need to spend hours learning how to build and maintain your website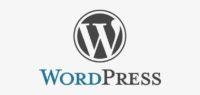 Free mockup of your new website
We will create a free prototype of your new website before you sign anything or pay anything since we are so sure you'll love our new design for your website.

If you approve of the design, we may continue to collaborate.

If not, there are no ill will or further requirements.

To learn how it functions specifically, continue reading.
Receive your free mockup
After completing the website questionnaire, you will receive your free custom mockup in 3–4 business days.

Usually, this comprises a variety of mockups created by various designers.
Also, each mockup comes with a unique color scheme and font sheet.
This prototype is simply a rough draft, and if we decide to work with, you will have plenty of time to make changes to the design until you are completely satisfied.
*Only approved projects are eligible to use the Free Mockup. Your budget and scope must match our price and capabilities in order to qualify. The Free Mockup is not accessible if the project scope or budget do not match. We retain the right to reject the Free Mockup offer if we determine that the project is not a good fit for us.
Need a custom secure website builder for your organization? We at CompuLabs ETC have created a reliable and secure hosting environment for all types of organizations. We have engineered a easy way for you and your organization to build on online presence, integrate events, member management, and data for all areas of your business! Start building with CompuLabsCloud™ Today!
We'll take you from brainstorming to Site Launch.
Search Engine Optimization (SEO)

A website without SEO is like a house without a street address. How can anyone find that house?
Each site we develop uses the best practices in SEO to small and large scale businesses. Our SEO professionals deliver solutions that are interactive, functional and result-driven to work with changing technology.
Depending on the nature and size of your business, we plan various promotional campaigns, activities to advertise your business on various platforms.