Secure Cloud Hosting solution
If you are thinking of consolidating your existing systems or introducing new systems, CompuLabs ETC will be able to provide a solution and support; acting as your strategic partner every step of the way.
Cloud Hosting Solutions
With our Secure Cloud Hosting you gain the ability to run smarter, faster and more efficiently by making the move to virtual hosting services for your critical business applications. This approach reduces your physical infrastructure costs, consolidates servers, optimizes infrastructure and much more.
CompuLabs ETC is your trusted partner for making the switch to a Secure Cloud Hosting solution. Our environment deliver scalability and affordability to fit your needs.
Benefits Include:
Scalability
Cost reductions
Security
Data integrity
24/7 Remote access to data & applications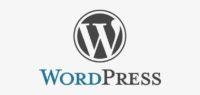 Powering 35% of the Websites in the World!
Data Migrations & Support
Data migration & Integration is a critical piece of our approach. We are experts in introducing a new system or location for the data. We have extensive experience in creating custom integrations of software using custom API Integrations. Whether it is Storage, Cloud, or Application environments, we have a proven system of strategies that can help streamline your internal processes with tools to help scale as your business grows, increase staff productivity, and secure your data.
Compulabs Etc. Services Include:
Licensing strategies that save money and satisfy user-specific needs
Implementation of permissions-based security protocols
Teams training and utilization strategies
Centralized license administration and invoicing
Allow our World-Class team help lead your next project from brainstorming to Site Launch.
Need a custom secure cloud hosting environment for your organization? We at CompuLabs ETC have created a reliable and secure hosting environment for all types of organizations. We have engineered a easy way for you and your organization to build on online presence, integrate events, member management, and data for all areas of your business! Start building with CompuLabsCloud™ Today!